---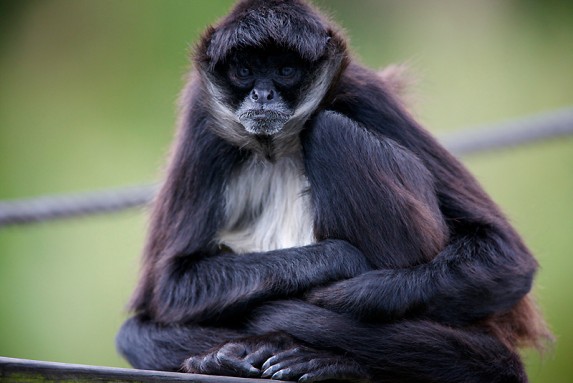 Orana Wildlife Park is owned and operated by Orana Wildlife Trust, a registered charitable trust and not-for-profit organisation. Gate-takings make up the majority of the Park's income. Donations, bequests, sponsorship, adoptions and grants are all essential to our survival. The Park must separately fundraise for all new capital projects, animal transfers, additions etc.
If you would like to make a donation or bequest to the Park please contact us on +64 3 359 7109 or info@oranawildlifepark.co.nz to discuss options. You may wish to donate towards a specific project (see below as an example) or towards general operation expenses.
Alternatively, you may be interested in adopting an animal.
GREAT APE Appeal
Orana has just completed the biggest and most ambitious project ever undertaken in its history. Construction commenced on 7 July 2014 and was completed on 15 June 2015. The Great Ape Centre was officially opened to the public on 1st August 2015. Three Western Lowland Gorillas, Fataki (12), Fuzu (8) and their half-brother, Mahali (7), are settling in well to their brand new $6M home.
The exhibit has been designed to hold gorillas on one side and orang-utans on the other (separate areas). The plan is to transfer orang-utans approximately one year after gorillas.
Orana is committed to the conservation of threatened species and is proud to join international zoo-based breeding programmes for these Great Apes. Our initial role will be supporting the programmes by holding bachelors and raising awareness on the plight of these animals. The threats to gorillas and orangutans are primarily driven by lifestyle choices (habitat loss for coltan mining for gorillas, forest conversion for oil palm plantations for orang-utans).
The Centre provides fantastic educational opportunities, enabling people to observe and study some of the world's most impressive primates! Conservation advocacy is a key function of a modern zoo, educating visitors to enable to them to address species decline. A key focus at Orana is 'think globally, act locally'. The pulling power of these animals, being New Zealand's first gorillas and the South Island's first Great Apes will dramatically increase visitation creating an unprecedented opportunity to educate people on New Zealand conservation issues such as the impact of introduced species, responsible pet ownership, water quality and habitat loss.
We are absolutely committed to ensuring that Orana Wildlife Park is part of the re-build of our wonderful region. The Great Ape Centre is a positive addition and will add significant appeal to the Canterbury region, being a New Zealand first project!
Please contact us for more information, or to donate. Alternatively please visit: http://www.givealittle.co.nz/org/OranaWildlifePark