---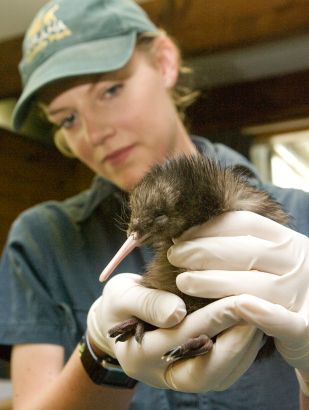 Thank you for the interest in employment opportunities at Orana Wildlife Park. The zoo industry in which we operate is very dynamic and we seek passionate people to work as part of our team. Any position vacancies we have are listed below.
You may also be interested in Volunteering at Orana Wildlife Park.
---
 retail and reception senior - permanent part-time
We have a permanent part-time vacancy for a key front-line position in our Retail Team. You will need to be a highly driven individual with a passionate and positive outlook. This is a diverse role responsible for providing a high level of customer service and ensuring that visitors receive a warm welcome to the Park, whilst being responsible collection of admission fees and selling merchandise as a memento of the visit.
The ideal applicant will possess the following skills and attributes:
Superb customer service and excellent communication skills.
Strong experience in retail sales and merchandising.
Significant cash handling skills.
Experience in overseeing staff.
Great problem solving skills and ability to think outside the box.
A team player with a "can do" attitude and attention to detail.
A level-headed, bubbly personality.
A passion for conservation and the aims of the Trust.
Duties include:
Welcoming visitors to the zoo and admission ticketing.
Upselling key products at point of sale such as memberships and animal encounters.
Marketing merchandise in our Gift Shop.
Cashing up at the end of the day.
Close liaison with other staff members to ensure that all visitors are well informed of any changes throughout the Park.
The working week for the position is Thursday - Saturday inclusive (20½ hours per week), plus casual work will be offered when available. Hours of work are 10am - 5pm (weekdays) and 9.30am - 5.30pm on weekends. Hourly rate will be in accordance with skills and experience. If you wish to apply, then we invite you to request an application pack by telephone (03 359 7109) or email (info@oranawildlifepark.co.nz).  All applications must be submitted on the official application form included in the pack by 5pm, Monday 29th April 2019. Applications can be emailed to us at info@oranawildlifepark.co.nz, or posted to: Retail and Reception Manager, Orana Wildlife Park, PO Box 5130, Christchurch 8542. Applications will be reviewed as they are received and a short list of candidates will be selected for interview.