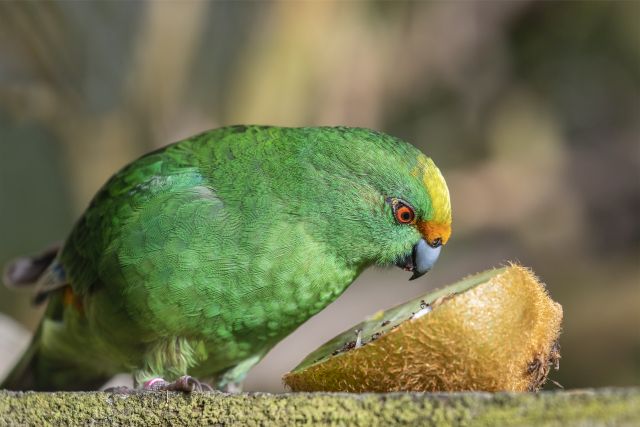 We are a passionate team who strive to make significant conservation contributions, while operating our charitable trust in a commercially astute manner to achieve our mission.
Orana participates in 39 zoo-based breeding programmes, many of which are for endangered species, in partnership with the World Association of Zoos & Aquariums (WAZA), the Zoo & Aquarium Association (ZAA), the Department of Conservation (DOC) and others.
We are privileged to contribute to DOC recovery programmes for threatened native species, including South Island whio (blue duck), pāteke (brown teal), orange-fronted parakeet/kākāriki karaka, kiwi and Maud Island frogs. Learn more about our work here. Orana funds all of this work through our visitor income and fundraising efforts. Orana has many highly technically skilled team members who are experienced in working with and breeding endangered NZ species.
The Park grounds are a safe breeding habitat, and connecting wildlife corridor, for over 20 native species, such as korimako (bellbird). Two endangered local species live here, the Canterbury spotted skink and kōwaro/Canterbury mudfish.
Orana has a powerful role to play from an advocacy perspective with our reach to up to 200,000 visitors per annum. Many of the key outcomes sought through our behaviour change "Engagement Strategy" focus on water conservation/quality, native conservation and biodiversity.
Orana is an important contributor to ZAA breeding programmes for endangered exotic species. We play a key role in maintaining genetically healthy sustainable programmes, especially for hoofstock species, being NZ's only open range zoo, e.g.:
Crucial contributor to the giraffe programme since 1982; 15 calves have been bred. Orana's herd has some of the most valuable genetics in Australasia.
Southern White Rhinoceros, another notoriously fickle species to breed in captivity are also bred at Orana. We are a key partner in a global conservation effort to prevent white rhino from going extinct.
In 2018, Orana was the first NZ zoo to join the addax programme. Addax are on the verge of extinction.
The only NZ holder of scimitar-horned oryx, a species declared extinct in the wild. MPI have recently corrected the import health standard, allowing the import of cows to breed with our bull, which is the most genetically significant animal in Australasia. Over 80 oryx have been bred at Orana since 1979.
Only NZ zoo actively contributing to the waterbuck population.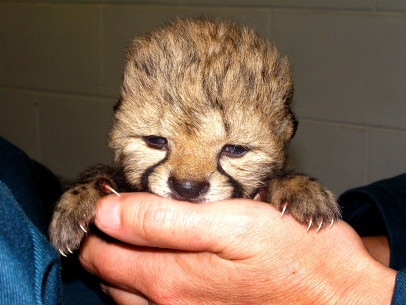 One of the most successful cheetah breeders in Australasia. Over 24 cats have been born, a notable achievement as the species is notoriously difficult to breed in captivity.
When you visit, you are directly supporting our work.