---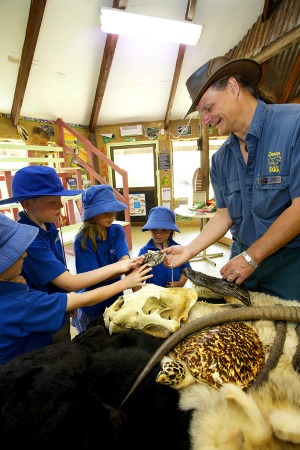 Every facet of your visit is custom designed for you and your students. After supplying our teachers with your arrival and departure times, number of students and year level, and the learning outcomes that you want students to achieve through their visit, Zoo School staff will apply their knowledge and expertise to develop an appropriate and exciting lesson plan for your day. This programme is then submitted to classroom teachers for any changes before being finalised. Education programmes can, and have been, developed for every area of the curriculum, including all essential learning areas and the key competencies.
We also offer half or full day programmes for common topics. Popular programmes include: Endangered Species, Adaptations, Building Empathy, Caring for Creatures and Careers.
For secondary schools especially, many programmes have been developed to  faciliate and support learning area strands and Level 1, 2 and 3 achievement standards . Although custom developed for specific schools, these programmes are available to all schools either 'off-the-shelf', customised to your own studies or in conjunction with other programmes for a full day session. These include: Human Evolution, Inter and Intra Specific Behaviour, Locomotion, Evolution of NZ Avifauna and Animals of War (WW100).
The Park offers an Information and Communication Technology (ICT) rich learning environment with Wi-Fi coverage throughout to support learning. QR Codes link to supplemental information or resources appropriate to your focus.
FEATURED PROGRAMME