---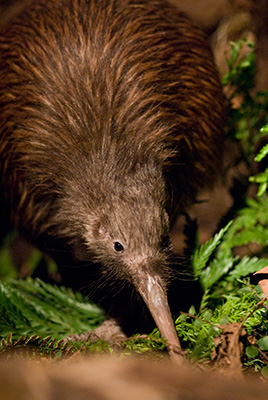 See New Zealand's national icon, the kiwi, as it searches for food within our Nocturnal House (dark). At our daily kiwi feed (1:30pm), you will not only have the opportunity to see the birds forage for food but learn all about these remarkable animals from our wildlife guide. Our Nocturnal Kiwi House (dark room) is open from 11am each day, and whilst the feed presentation occurs at 1:30pm, you can have the chance to view kiwi throughout the day.
Kiwi are fascinating birds and are unique to New Zealand. They are New Zealand's national icon but like most of our native fauna are under constant threat especially from introduced mammalian predators. Adult kiwi are particularly at risk from a dog attack; keeping your dog on a leash can help save kiwi.
Orana Wildlife Park is involved in the captive component of the Recovery Programme for these remarkable birds meaning we breed kiwi on-site. The Park also fulfils an important conservation advocacy role with kiwi, educating the public on the plight of these precious animals and advising how people can become involved in kiwi conservation.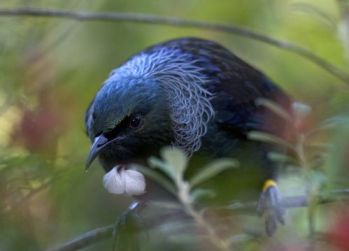 A native bird presentation occurs in our beautiful walk-through kea aviary at 11:05am daily.
Both aviaries are accessible throughout the day allowing you to immerse yourself in the habitat. 
In the lowland native forest aviary you will encounter a variety of native birds including tui, bellbird (korimako), wood pigeon (kereru), blue duck (whio), red-crowned parakeet and yellow-crowned parakeet (kākāriki). Brown teal (pateke) can be viewed in a separate aviary next door. In the alpine kea aviary you can meet our family of the world's only mountain parrot, renowned for their inquisitive and cheeky nature. Keep your belongings close - they love to explore anything new!