---
ZOOLIFE
Take Part in live animal experiences at Orana - streaming daily on Zoolife. Join live Q&As hosted by nature experts as you explore dozens of animals up-close... from home! Try it for FREE at zoolife.tv/orana.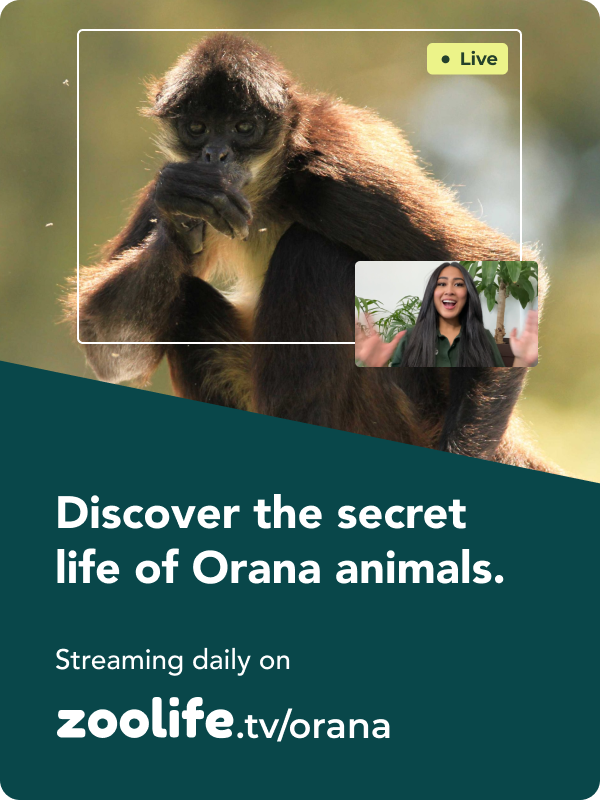 ---
---
All Zoo Wants for Christmas, is new Tigers!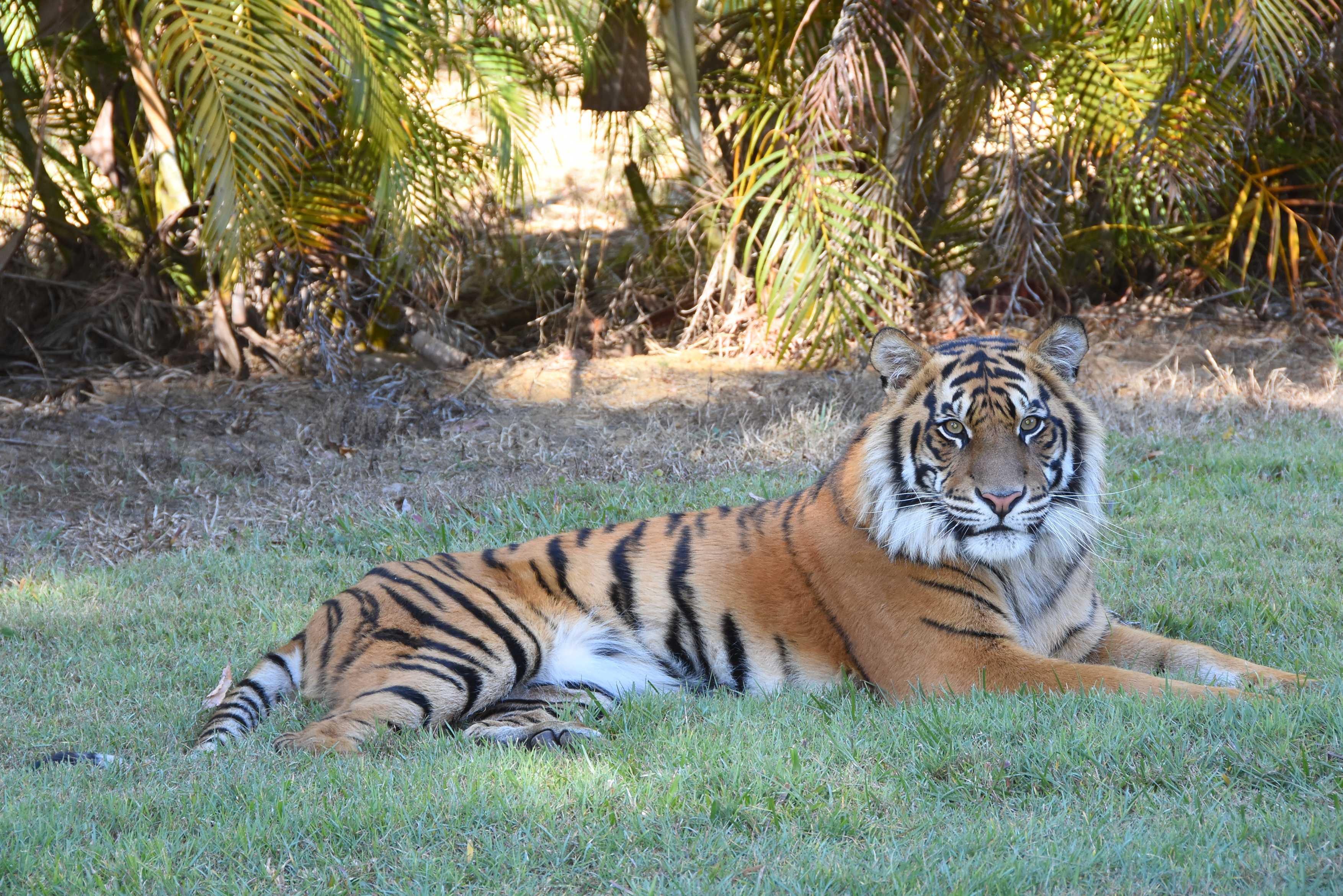 Orana Wildlife Park has new additions to the Park – two stunning Sumatran tigers! Reggie and Scout are the only tigers in the South Island.
The 4-year-old big cats were transferred from Australia Zoo, arriving in Christchurch mid December. They have completed quarantine and made their visit public apperance just before Christmas Day! 
Orana's Exotic Species Manager, Rachael Mason, says her team is very excited to work with the new arrivals: "Scout and Reggie are beautiful animals. They are very chatty cats, greeting their keepers with a friendly, distinctive tiger chuff. We've also seen them cuddling together and grooming each other, positive signs that they are relaxed. They have settled in well and now it is time to let them explore their new outdoor surroundings."
"Our team is delighted to welcome tigers back to Orana. Our last elderly tiger (Dumai) sadly passed away in February, so we have been eagerly awaiting the arrival of these two boisterous young boys. We have completed a range of upgrades to our tiger habitat, opened in 2006, including erecting new platforms, climbing structures and updating the water features for the benefit of the cats."
Orana is privileged to be an active partner in the Zoo Aquarium Association Australasia's breeding programme for this critically endangered species. Sumatran tigers number less than 500 in the wild. They are threatened due to habitat loss as a result of expansion of oil palm plantations, illegal trade and loss of prey.
"Reggie and Scout will be amazing ambassadors for their wild cousins. They will help Orana raise funds for Wild Cats Conservation Alliance, directly contributing to wild tiger conservation, whilst also highlighting the plight of wild tigers and how visitors can help address palm oil deforestation to conserve these magnificent big cats."
"It is wonderful to have a very positive end to such a tricky year. This is a perfect early Christmas present for our team and I am sure visitors will adore meeting and learning about these magnificent cats" concludes Rachael.
Christchurch locals welcome two rare tigers from Australia to Orana Wildlife Park | 1 NEWS | TVNZ
Two rare Sumatran tigers join Orana Wildlife Park | Newshub
Orana Wildlife Park set to unveil two new Sumatran tigers | Stuff.co.nz
---
Zoo Excited About Lacey Additions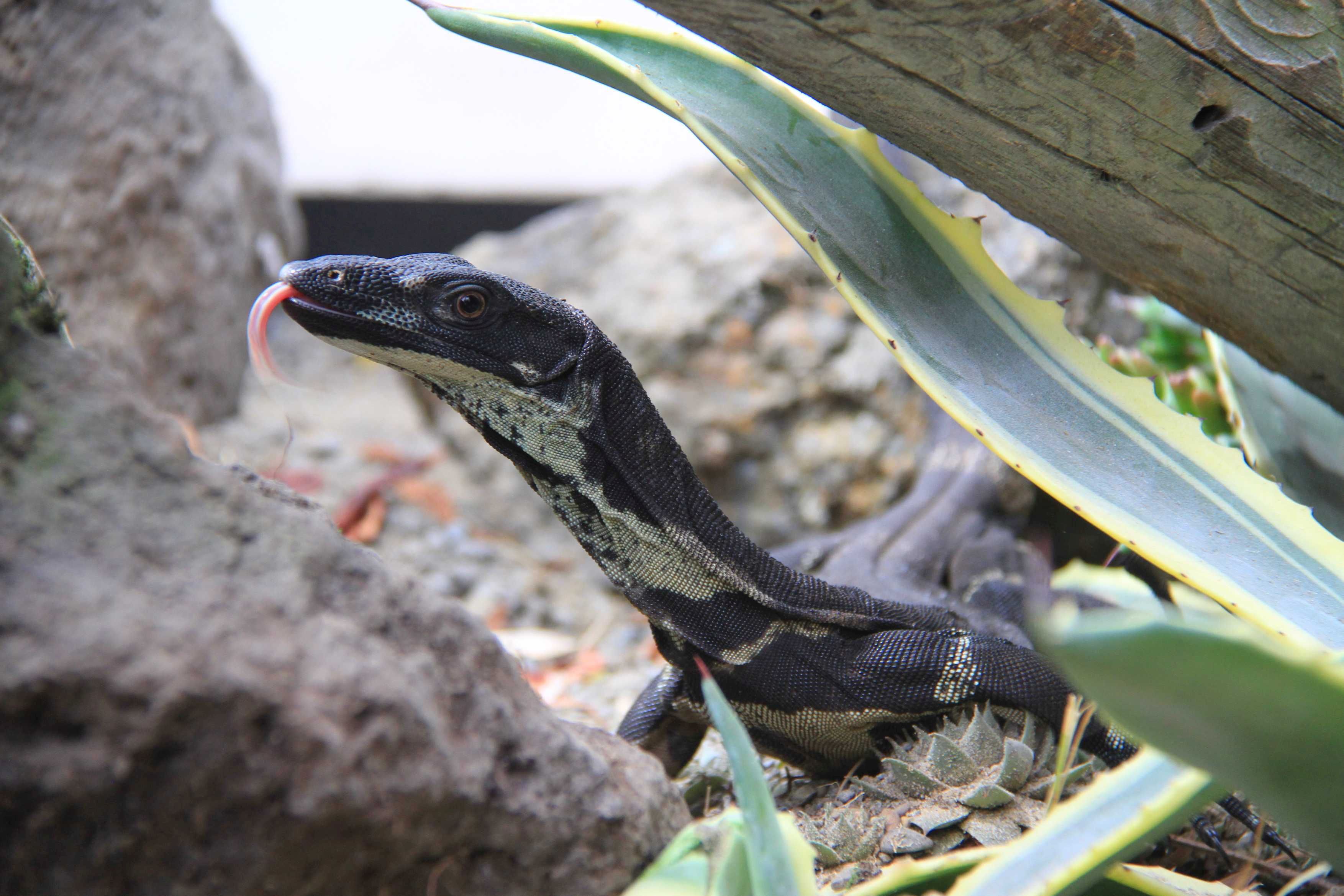 They hatch in a termite mound, have long forked tongues, a nasty bite and they're Australian … introducing Orana Wildlife Park's latest arrivals – two, ten-month-old, Lace Monitors (aka goannas). The delightful lizards, which are yet to be sexed, were transferred yesterday from Auckland Zoo where they hatched.
Lace Monitors are amazing animals that are related to Komodo dragons. We are privileged to have the opportunity to work with them. These juveniles will eventually grow to two metres long!
Lace Monitors possess strong claws for digging and climbing. They are highly intelligent animals, evidenced by their relationship with termites. The female digs a hole in a termite mound to lay her eggs, leaving the termites to close up the hole. The young hatch after 8 to 9 months and the female will return to dig them out!
The monitors are carnivorous and will eat anything that fits in their mouth including birds, small mammals and carrion, and they actively forage for birds' eggs. They are very food motivated and extremely active, making them a fantastic addition to our Reptile House. Visitors will have the opportunity to learn first-hand about the unique traits of these stunning animals compared to our unique and cryptic native reptiles.
https://www.stuff.co.nz/the-press/news/120015272/young-goanas-newest-additions-at-christchurchs-orana-wildlife-park
https://www.tvnz.co.nz/one-news/new-zealand/christchurch-wildlife-park-welcomes-two-australian-lace-monitors-relations-komodo-dragons