---
New Zealand's Only Orang-utans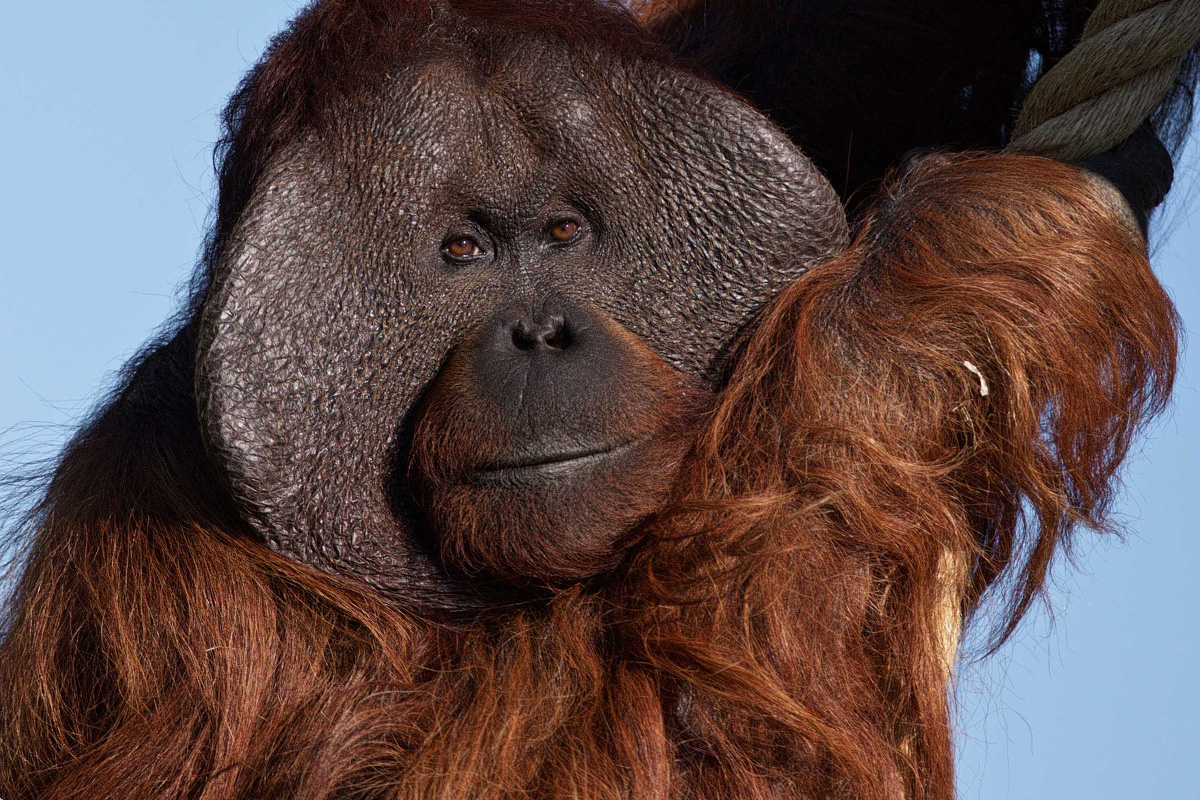 Orana Wildlife Park is not just the home to New Zealand's only gorillas ... but also the country's only orang-utans too! Our orang-utan trio consists of male Charlie and females Melur and Wanita.
Our team was excited to welcome the orang-utans in November 2017. They are simply stunning animals. It is an absolute privilege and delight for our team to hold these critically endangered, highly intelligent animals. This is the first time orang-utans have ever resided in the South Island.
Charlie, Melur and Wanita are housed next to our magnificent gorillas in the Park's Great Ape Centre. The facility enables people to observe, study and learn about some of the world's most impressive primates and outlines ways in which local people can address the threats faced by these amazing animals. The addition of orang-utans adds significant interest to the habitat.
Orana operates as a registered charitable trust and raises 100% of funds for all capital developments. We take this opportunity to once again sincerely thank everyone who made the development of the $6M Great Ape Centre possible. The facility is the biggest project ever undertaken in Orana's history and was designed to hold two species of Great Ape in separate spaces. The arrival of the orang-utans is something very special for our team and of course local people who we expect will be equally excited to meet these incredible Great Apes.
The primary threat to orang-utans is habitat loss (deforestation) for oil palm plantations. Orana Wildlife Park is involved in a zoo advocacy campaign called 'Don't Palm Us Off', engaging visitors in actions to address issues surrounding palm oil and promoting Certified Sustainable Palm Oil.
Palm oil does not have to be listed on produced ingredients and can hide behind hundreds of names. Orana is working with Unmask Palm Oil and other New Zealand zoos to lobby for the mandatory labelling of palm oil on food products, campaign known as 'Ask for Choice'.