---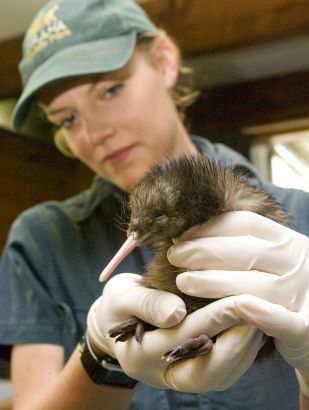 Thank you for the interest in employment opportunities at Orana Wildlife Park. The zoo industry in which we operate is very dynamic and we seek passionate people to work as part of our team. Any position vacancies we have are listed below.
You may also be interested in Volunteering at Orana Wildlife Park.
Reception and Retail Assistant (Permanent part-time position + casual work)
We are seeking to employ a suitably skilled person for a permanent part-time, front-line position with the opportunity for additional casual work during school holidays and other busy periods. You will need to be a highly driven and energetic individual with a passion for wildlife.
This is a diverse role responsible for providing a high level of customer service and ensuring that quality information is delivered to visitors on entering the Park. The main responsibilities include greeting visitors, admission ticketing, selling key products and merchandise as well as answering 'overflow' phone calls. Close liaison with other staff members will be essential to ensure that all front-line requirements are met.
The successful applicant must possess the following attributes:
Excellent communication skills
Good experience in cash handling and retail sales
Outstanding customer service and people skills
A team player with a "can do" attitude and attention to detail
A positive, polite and friendly personality
A passion for conservation and the aims of the Trust
The position is for one weekend day each week (every Saturday). Additional work will be on an as required basis (eg during school holidays). Therefore we are seeking a person who is flexible in their availability for work. Hours of work are 10:00am to 5:00pm. If you wish to apply, then we invite you to request an application pack by phone (03 359 7109) or email (info@oranawildlifepark.co.nz). All applications must be submitted on the official application form included in the pack by 5pm, Friday 16th October 2020. Applications can be emailed to info@oranawildlifepark.co.nz or posted to: Retail and Reception Manager, Orana Wildlife Park, PO Box 5130, Christchurch 8542.