---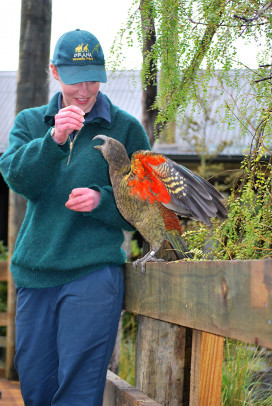 So, you want to be a zoo keeper?
Almost all work experience requests we receive relate to working with the animals. Animal keeping is a very rewarding career but it is a very demanding position.
Keepers work in all weather and there are limited jobs available in New Zealand.
If you are studying at school, we recommend you take a broad subject base such as Science (biology/chemistry), English and Maths. At Orana, our animal keepers give regular public presentations often to large crowds of people so keepers need to have great animal husbandry skills but also enjoy working with people.
Orana Wildlife Park welcomes all applications for work experience and we are committed to training future Animal Keepers. However, the Park is committed to mainly providing work experience for students studying towards the New Zealand Certificate in Animal Management (Captive Wild Animals) through Unitec – visit https://www.unitec.ac.nz/career-and-study-options/animal-health-and-welfare/new-zealand-certificate-in-animal-management-captive-wild-animals for more information. A very limited number of placements may be available to other students.
Future Animal Carers Grant Program 
SPCA Pet Insurance NZ are passionate about providing peace of mind for New Zealand pet owners and, as part of this commitment, they started the SPCA Pet Insurance Future Animal Carer's Grant Program — a $5,000 grant that's offered annually to one lucky student enrolled full-time in an accredited New Zealand Tertiary Education Institution and that are studying for a certificate, diploma, degree, or traineeship that lead to careers as an animal carer or pet health specialist.
For more details and to apply visit: https://www.spcapetinsurance.co.nz/grants/animal-carers-grant
new zealand Certificate in Animal Management (Captive Wild Animals)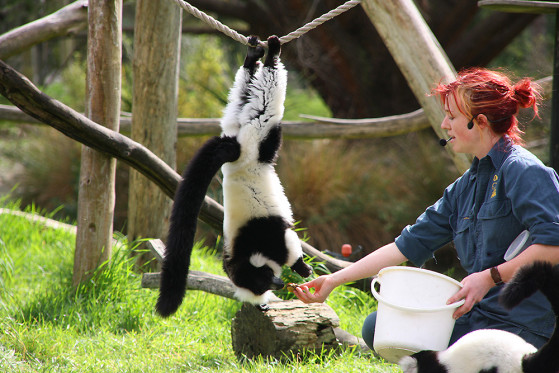 This course is a specific qualification that will train you to become a zoo keeper and is a qualification recognised by the main zoos within New Zealand as the entry-level qualification to work as an animal keeper in the zoo industry. Students must gain 280 hours of work experience at an approved zoo, such as Orana Wildlife Park. The Animal Team is in charge of considering applications for work experience.
The Park is able to accept just four students per year who work over the weekend roster for ten months. Each student works one day per week. The Animal Keepers commit considerable time and energy into training students. Therefore, we are looking for applicants who are dedicated and motivated to complete the Unitec course. The course requirement of 280 hours work experience commences after the first block course in February and will finish on completion of the practical exam, not later than December. Students will be trained to work with Carnivores, Ungulates, Primates, Avian and Reptiles. All applicants are required to have a current driver's licence and their own transport to the Park. It is also necessary for all students to receive vaccinations for Hepatitis A/B and Tetanus before commencing their work placement. Further details of vaccination requirements will be provided to successful applicants.